Armory Introduction
The Armory allows you to save your Equipment, Skills, Ranks, Essence Transferred Legendary Effects, Normal & Legendary Gems and Paragon as a loadout that you can quickly swap to at the click of a button. You can have up to 5 loadouts in the Armory at a time and have the ability to name each one to your liking. After saving a loadout you have the option to Activate it or Overwrite it at any time. The Armory allows you to switch between your Bounty, Challenge Rift Pushing, Dungeon, Raid or PvP setups smoothly and is a great addition to the game!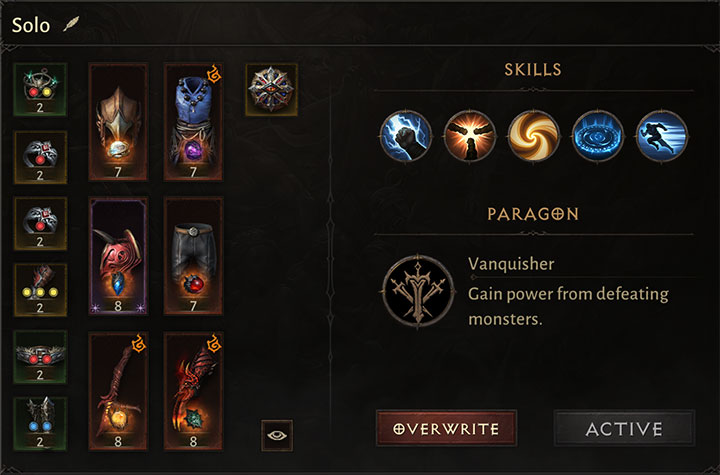 ---
Armory FAQ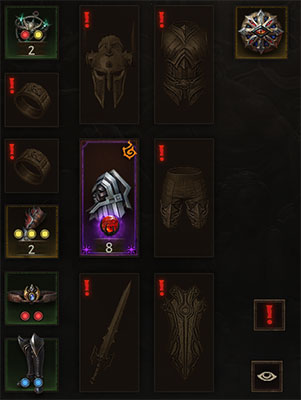 Every time you equip a new piece of gear the current loadout must be updated manually in the Armory (this is quite annoying and hopefully will change). Every item that is missing shows up blank with a red exclamation mark beside it. The best course of action here is to:
Activate your existing loadout (this unequips all your new items that aren't part of the old loadout and puts them in your inventory).
Manually equip all the new pieces of gear from your inventory & Essence Transfer accordingly.
Click Overwrite to replace the existing loadout with the new gear.
Re-name the loadout if necessary.
---
Credits
Written by Facefoot, Rob
Contributions by Lexyu
---
Changelog
May 24th 2022
Published article for release
---


---
---