Table of Contents
---
Introduction
Diablo Immortal is a social game where you encounter other players in the open world, fight them in Battlegrounds, or group up to kill tough Helliquary bosses. In this post, we will cover the in-game Clans and Warbands system to help you to team up with your friends and slay the Minions of Hell together!
---
Clans
Joining a Clan makes it easier to find groups and make friends. Find one using the hamburger icon on the top left of your screen and tap on Clans. Then you can search for, create or browse for Clans that have spots open. You can join any Clan for free or create one using 100k Gold with up to 150 members total.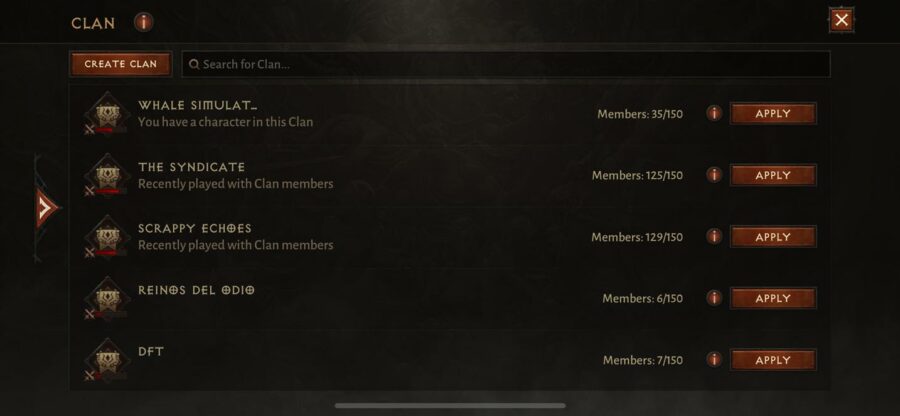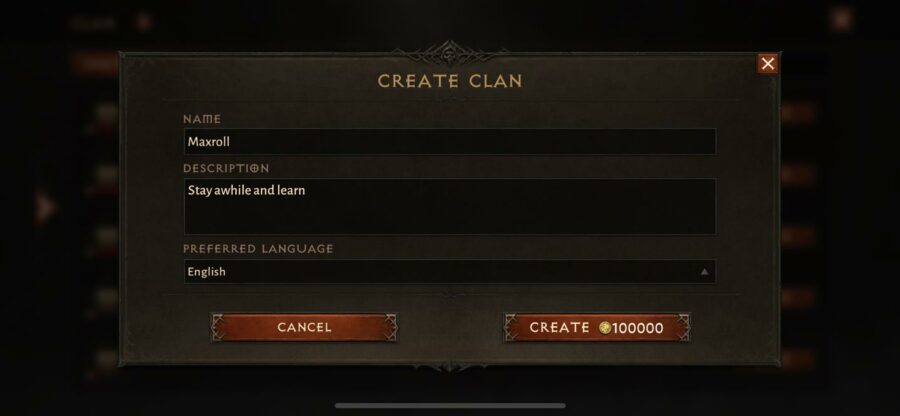 This is the full Clan overview that shows every member, their level and a unique Clan-ID. You can filter by each column to find players around your same Paragon Level or aren't currently with a group or in a game. This is a fantastic way to extend your friends with 150 more players. There's also a clan chat where you can talk to everyone at once!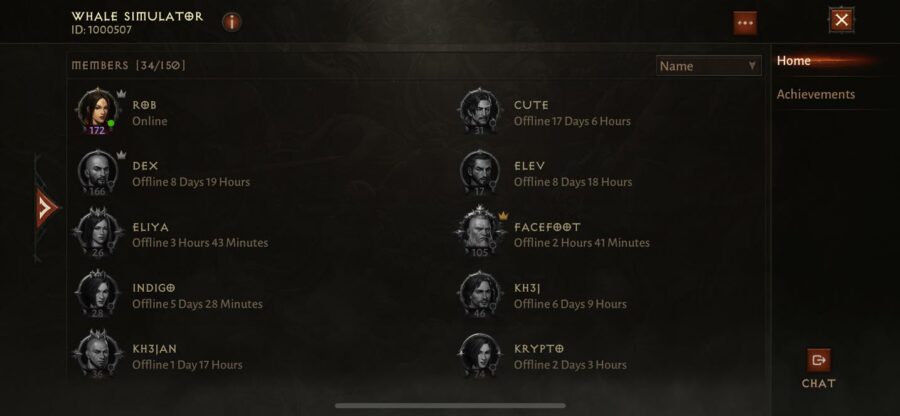 To leave a Clan, tab on your in-game portrait in the Guild roster (Tap) and select (Leave Clan).
There are no additional activities provided from being in a Clan yet. They have no relation to Dark Houses or the Immortal Group either. Clan members can be on opposite faction sides, so be mindful of the secrets you're giving out in clan chat!
---
Clan Achievements
For the first time ever in a Diablo game, there are Clan Achievements like: "Defeat 5,000 Undead Creatures" together :with all of your Clan members! There are no known in-game rewards yet besides the prestige of the Achievement.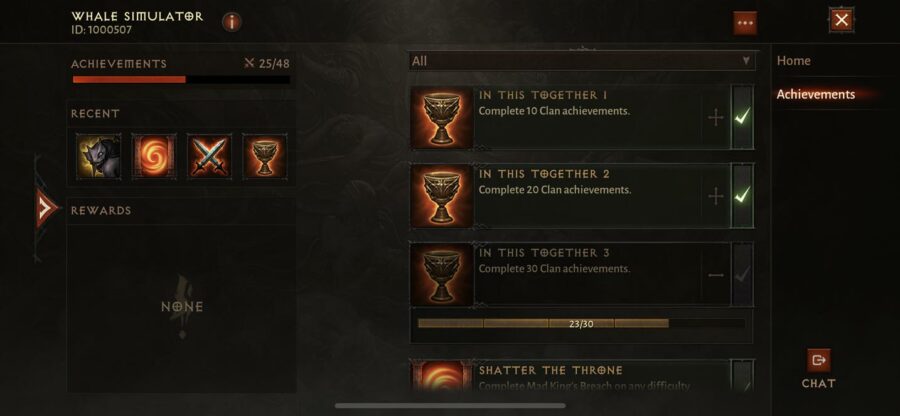 Here are some more Clan Achievements from the Alpha:
---
Warbands
Warbands are meant for small, semi-permanent groups that play together regularly. They are a great way to find players focused on specific goals. Players can browse all available Warbands and apply for ones that meet their interests. Creating and leading a Warband allows players to choose who can join.
There is also a create post feature which allows a player to specify their own interests without creating or leading a Warband. Warband Leaders can browse all posts and invite players when they find a good match!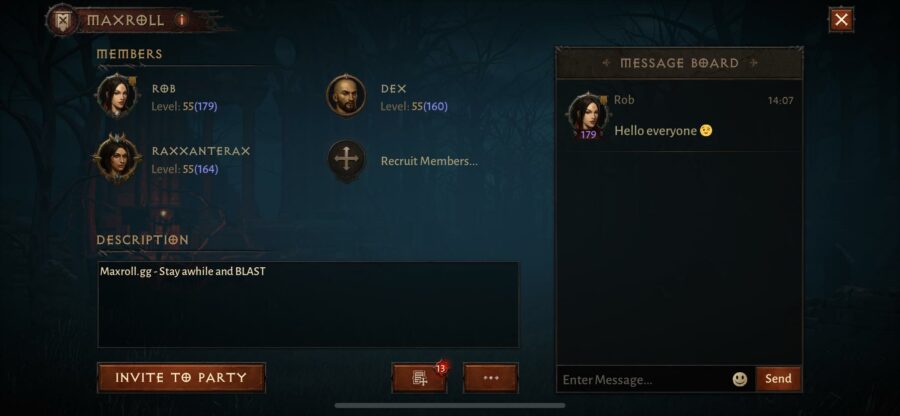 ---
Credits
Written by Rob
Reviewed by Lexyu, Raxxanterax
We'll cover all updates as Diablo Immortal development continues. Stay tuned!
---
---