The content of the article
---
Introduction
A Diablo Immortal Dungeon is found at the end of each World Zone serving as the final zone and boss battle as you progress through the game. Dungeons are available to do solo or with a party as much as you please once you've completed them for the first time and will also appear as objectives on the Bounty Board. There are 6 dungeons in total all with their own unique design and strategies. Some pay tribute to Diablo's roots with a rework on the most blood-ridden battles of the past, while others introduce monsters and lands previously unknown.
These dungeons will be challenging but fitting to your power level when you get to them. If they feel too hard, double check with the Blacksmith and Jeweler to see if there are any upgrades you can do to get stronger. Make sure you're picking up all the items and salvaging them for materials, you're going to need them for gear upgrades which is a very important part of improving your character! Once you've been through the game and unlock Hell 1 & 2 difficulty these get much harder and their difficulty will scale with your party size, Hell 2 is always scaled to a 4 person party so might as well grab 3 friends! From our tests Hell 2 didn't give much more for items or experience, so Hell 1 is likely more efficient as it is a bit easier (this will likely change during the games actual launch). Since experience, gold and items are the only rewards available for progression, doing these efficiently can be greatly beneficial to your character and has been the preferred method to progress in the game so far. Let's take a look below at the Dungeons that are available, where you can find them and how you can get through them with ease.
---
Mad King's Breach
Mad King's Breach is the first Dungeon you'll encounter in Diablo Immortal at the end of the second World Zone, Ashwold Cemetery. You'll fight your way through two levels, each with their own Boss before facing The Skeleton King on the final floor. While going through these three floors try your best to maintain your Massacre Bonus as this is a relatively simple way to get a decent amount of extra experience.

Location
The Mad King's Breach is located along the northeast wall of Ashwold Cemetery.
Overview
Required level 10.
The first room is small and has a treasure chest on the left wall. You must kill all of the Wraith's that spawn at the end before Sir Gorash will appear. He will cast Arcane Beams on the ground as well as our favorite, Waller, but is very easy to take down.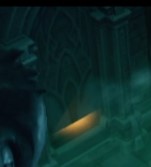 On the second floor there is another chest on the left side half way through. Walk along the wall on the left to get extra monsters form the tombs that are highlighted with a yellow glow. The boss at the end will spawn once you get there so clear as much as you can before engaging it.
Manoruk will summon skeletons around you during the battle and shoot single blasts that do a bit of damage. He also has a long attack where he sends waves of skulls that can be intimidating at first but easy to avoid once you see how they work. You can also just stay in one place and get hit by one or two skulls without it doing too much, but don't run around and get hit a ton of times!
The third floor is quite a bit larger than the others and has two stages of monsters you must clear before moving all the way up the stairs. Drag enemies along to keep that Massacre Bonus and don't forget the treasure chest half way through on the first landing. In the last room kill all of the Royal Guards to get the Skeleton King to spawn at his throne.
The Skeleton King is a pretty easy fight and is a good warmup for how boss battles will be in this game. Most of his attacks are simple to dodge in his first stage and once you have him half way dead he'll get his pony out and start trying to charge you with a bit more enthusiasm. If you're a melee class you can let him hit you with his charge and he'll drag you with him so you don't have to go chasing after him.
Video Guide
---
Forgotten Tower
The Forgotten Tower is the dungeon located in the Dark Wood and is the final area before transitioning to the Shassar Sea. A blast from the past, this rework of the Diablo 2 classic is not so forgotten after all. This dungeon was a favorite of many during the alpha test as it has a simple one floor layout and a lot of monsters to kill for easy 100 kill Massacre Bonuses. The Forgotten Tower also rewards the player with up to 6 chests at the end of the run if you're able to kill enough enemies fast enough. All the more reason to group up, head in and slay this one quickly to get amazing rewards very fast.

Location
The Forgotten Tower is located in the northeast corner of Dark Wood.
Overview
Required level 20.
In the beginning you need to kill the Shaman and his Blood Clan Warriors to break the vines and get through. Head to the left to find a treasure chest as well as one up the small stairs behind the candle lit altar.
After grabbing chests head down the path and get ready to fight Bloodsworn Priestess Innaloth. She has many enemies with her so bring some Area of Effect skills for this one. Once you've taken her down inspect the Dying Villager, then open the gate to the left.
From this point on you need to defeat the Bloodsworn Army quickly to get up to 5 bonus chests at the end. This objective happens in 5 stages that are timed, each requiring a new amount of enemies to be killed: 10, 15, 20, 25 and 30. Bring enemies from previous rooms into the next area so you can keep the Massacre Bonus up to get more experience!
Once you've killed the Bloodsworn Army you'll take on The Countess in her chamber. Half way through she'll disappear and summon several enemies you must take down before coming back for her second stage. She'll unleash bats in an area around her so don't stand too close during this as you can get hit by several bats at once and die quickly.
Like most bosses just take your time, utilize the health globes and this shouldn't be too bad your first time through. Once you've been through a few times keeping up the 100 kill Massacre Bonus should be a breeze as well, especially with a full group!
Speaking of groups you can all spread out when farming this in a party. Send one person straight to the back left room while the other two kill off the first room and quickly make their way over to the rooms on the right. You might be asking where the 4th person is? Well they actually jumped over the wall in the left room and have been fighting the Countess this whole time! By the time your team has unlocked all 5 chests and enters the Countess' Chamber she'll be just about dead and the run is done in under 2 min! If you kill the Countess before completing the first objective the dungeon won't end and you will have to leave through the entrance so never kill her before the last 30 enemies are killed.
Video Guide
---
Tomb of Fahir
The Tomb of Fahir is a very large dungeon that takes you on quite the adventure. You'll be running all over to complete objectives as it contains many rooms to explore, all with some sort of objective or Treasure Chest to be found. This dungeon will bring a smile to your face as you play through and will get you excited about what else is coming down the road!

Location
The Tomb of Fahir is located on the west side of the Shassar Sea, Take the Waypoint to Sereth Outpost and head southwest.
Overview
Required Level 28
Your first objective is to take down the Icon of Rebirth on the far left side of the tomb, then to traverse to the other side to take down the Icon of Souls. Once both of these have been eliminated King Fahir will spawn in the Inner Chamber. You can take them down in either order or even split up in a group and do them at the same time!
On your way to these Icons there are ten chests that you can grab, two in the first room on the left and three in the first room on the right. Before the Icon of Rebirth you'll see a room with five treasure chests in it. Once you click a chest enemies will spawn on the left side of the room that you must eliminate before you can claim your reward.
When fighting King Fahir place yourself between him and the pillars to prevent being knocked back by his large AOE attack. Avoid his danger beams on the ground and take him down slowly but surely. Once he's dead go deeper into the chamber to see what other horrors await.
Next you'll take a lift down and have to fight off waves of enemies as well as the Colossal Tomb Borer. He's very easy to defeat if you stand to the side while fighting him. Don't stand right in front of his mouth or you'll be knocked back!
Once this is done you've reached the bottom and are ready to fight Segithis. You must take down his legs first to attack his head. After one round he'll get back up and you'll have two more legs to take down before finishing him off.
Video Guide
---
Destruction's End
Destruction's End is the Dungeon that will finish off Zoltun Kulle's Library before heading to Bilefen. Here you'll meet your old friend Baal from Diablo 2 and be tasked with trapping him in the Soul Shard with Tal Rasha and Zoltun Kulle by your side. There are many stops along the way but the dungeon will guide you along. As usual drag monsters forward to keep your Massacre Bonus up. Compared to Forgotten Tower and Mad King's Breach this one isn't very optimal for getting experience or items if you're farming dungeons for progression.

Location
Destruction's End is the ending to The Library of Zoltun Kulle and is located in the northwest of the Library.
Overview
Required level 35.
In this dungeon you'll be fighting alongside Zoltun Kulle as you clear your way through enemies in pursuit of Tal Rasha. You must clear the monsters in each wave before Zoltun Kulle can clear the fire blocking the way.
You'll fight Baal in two stages with these two by your side. The first stage is quite simple and will end after taking away two of his health bars.
After the first stage you'll have 3 minutes to get to Tal Rasha at the end to gain a Bonus Chest, so get moving!
From this point on enemies will attack Zoltun Kulle as he tries to remove the fire so you need to kill things quickly if you want to get there in time.
The second stage of fighting Baal is more challenging than the first as he's more aggressive. He'll shoot AOE fireballs like you're used to from the first battle, but half way through they turn into meteors that rain down and spread. Towards the end he'll clone himself and bring twice as much fire so pay attention when Tal Rasha calls out to get in his protection bubble!
Video Guide
---
Kikuras Rapids
The Kikuras Rapids is the first dungeon you'll encounter in Bilefen and is one of the most unique Diablo experiences you'll probably ever have. Who would have thought you'd be slaying demons on a raft, yet here we are! This one is just flat out fun. You get to slay all the little shamans your heart desires then hop on a raft and clash your way down the rapids before playing hot potato at the end. This dungeon is quite enjoyable and unique, with the penalty of taking quite a bit longer to get through than the others.

Location
The Kikuras Rapids is the first dungeon in Bilefen and is located in the southwest corner of the map.
Overview
Required level 40.
Head down the path dragging the monsters with you to get that juicy Massacre Bonus. Click the treasure chests as you go along until you get to the raft. Kill all Fetishes around then hop aboard and defend yourself as you make your way through the jungle.
The raft segment takes awhile and you'll be ambushed several times. At the end you'll have to dodge a barrage of fire balls for 10 seconds before finishing the raft adventure and taking on the final boss, Ongori. Stand at the back of the raft to make this very simple.
Ongori can be a bit tricky the first time you fight him as there are 2 pillars spewing fire at you for most of the encounter. He'll also summon Fetishes and totems that complicate things, but with some maneuvering you will get this one down. When you see a totem spawn kill it quickly to negate its effect.
Remember if you're struggling to head to the Blacksmith or Jeweler to see if you have any upgrades available. A few levels to your gems or gear upgrades can make quite a big difference in your damage and toughness!
Video Guide
---
Temple of Namari
The Temple of Namari is the second dungeon in Bilefen where you'll take on the main antagonist in the game, Sargoth. This dungeon is shorter than the others but is quite fun to play. You'll have four boss fights in quick succession at the end, which is very quick to get to. The Temple also seems to drop high quality items compared to the others which makes up for it being lacking in experience. In groups the other dungeons are more valuable, but this one is great for solo play.

Location
The Temple of Namari is the final dungeon in Bilfen and is located just to the east of Port Justinian.
Overview
Required level 40.
This dungeon is quick to get through and has 3 rooms you must clear before getting to Sargoth at the end. There is no Massacre Bonus to worry about here so just get to the bosses fast and get out with the loot!
The first room has two different treasure chests, one on the right side and one down the long corridor. Grab the first one while killing the enemies, then run to the other while Namari is doing her animation to open the door. If you time it right you won't waste a single second while getting both chests!
In the second room you have to kill the Skeletal Mages and their summoned demons for Namari to open the door to the third room.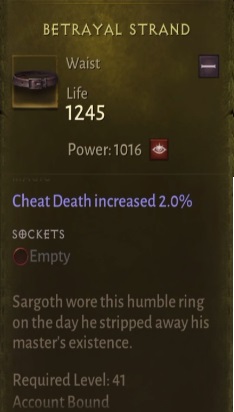 The third room has more Skeletal Mages but now they have shields, you'll have to kill the summoned monsters before taking them down. After this take the portal to Sargoth's Chamber and get ready for the showdown with four bosses!
The final room is fighting three bosses (one at a time) from earlier in the game before facing off with Sargoth the Despoiler of Life. The bosses change each time you go through, but the difficulty of the fight doesn't seem to sway much based on which bosses are summoned. Fallen War Matron, Siegebreaker, Voracity, Cold Snap, Perdition, Torrid One and Ashen Marauder's are all options you can see before facing him. (possibly more)
Sargoth will attack you with various forms of lightning, none more threatening than the others. Stay mobile and you'll be fine. Keep an eye out for rare items with Sargoth related lore on them, they seem to roll well!
Video Guide
---
Summary
Diablo Immortal has many activities that all provide unique, challenging and engaging experiences for the player. Dungeons bring an exciting end to each World Zone and are the best place to farm experience and items with your friends. Each dungeon has a fresh feel from the previous one and have their own treacherous boss to execute. They're also a great way to get into new groups and make new people! Check out the other guides under the Resources tab to see how you can get the most out of your Diablo Immortal adventures!
---
Guide by Facefoot
---
---