---
Introduction
A Diablo Immortal Dungeon can be found in many World Zones as you progress through the campaign. Dungeons can be repeated solo or with a party as much as you please once you've completed them for the first time and also appear as objectives on the Bounty Board, Immortal Daily Quests and Shadow Contracts. There are 7 dungeons currently in the game, all with their own unique design and strategies. Some pay tribute to Diablo's roots with a rework of the most blood-ridden battles of the past, while others introduce monsters and lands previously unknown.
These dungeons are challenging but fitting to your power level when you get to them. If they feel too hard, check with the Blacksmith and Jeweler to see if there are any upgrades available. Once you unlock Hell difficulties, these dungeons get much harder and their difficulty scales with your party size.
Set Items are the primary rewards available from Dungeons, doing these efficiently is greatly beneficial to your character. Dungeons rotate as a daily featured activity yielding more Battle Points for the Battle Pass as well as increased Set Item drops, allowing you to target specific ones for loot you're after. Let's take a look below at the Dungeons, where to find them, and how to farm them efficiently for maximum loot!
---
Class Dungeon Builds
All classes perform well in dungeons, each bringing different strengths in solo or group play. In solo play you want to manage your skills so that you have a mix of AOE and single target damage. In groups you can have players fill certain roles, whether that be clearing out all the enemies, running super fast to the boss or being the ultimate boss killer. The more you diversify your group the more successful your farming will be. Bring some that are fast and some that are strong, if you can. Let's take a quick look at the recommended builds for each class when doing dungeons in a group..
Barbarian Dungeon Build
---
Set Items
Set items are the most powerful items available for your secondary item slots: Amulet, Rings, Gloves, Belt and Boots and can only be obtained by doing Dungeons. You must reach max level before these start dropping and only certain item will be available in Hell 1, you must get to Hell 2 in order to unlock every item slot and equip a full set. Each Dungeon has specific Set Items that drop inside as part of the normal loot pool. These items are not guaranteed drops and some farming of each Dungeon is necessary to find a full Set.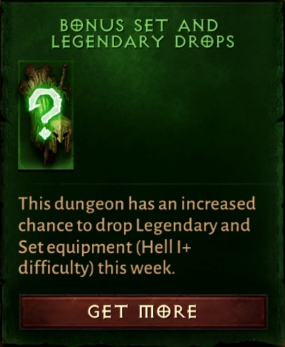 Check your Codex everyday to see which Dungeons are offering Double drops for Set Items, this rotates between them all allowing you to be more efficient when farming certain Set Items. Sometimes a Dungeon is worth double Battle Points as well, make sure to take advantage of this and don't leave those free points behind!
Set items all provide different bonuses when 3 and 6 pieces of the Set are acquired, with some being much stronger than others depending on the Class you've chosen. In each section below you'll find a list of all the available Set Items for each Dungeon, so you can target farm the ones you're missing. To see them all in one place and learn about their unique bonuses check out our full Set Item guide.
---
Mad King's Breach

Mad King's Breach is the first Dungeon encountered in Diablo Immortal at the end of the second World Zone, Ashwold Cemetery. It's also one of the best places in the game to farm experience and items! You fight your way through two levels, each with their own boss before facing The Skeleton King. While going through this dungeon maintain your Massacre Bonus as this is a simple way to gain extra experience. This dungeon is a favorite for many, as it's quick to get through and quite rewarding.
Dungeon Overview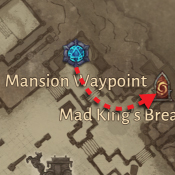 Set Items Available
Amulet (Hell II +)
Issatar At Rest
Rings (Hell IV +)
Shepherd and Mother
Fairfleet
Hands (Hell II +)
Dozen Strikes of Shal'baas
Belt (Hell I +)
Mountebank's Bravado
Boots (Hell I +)
Torn Sole
---
Forgotten Tower

The Forgotten Tower dungeon is located in the Dark Wood and is the final area before transitioning to the Shassar Sea. A blast from the past, this rework of the Diablo 2 classic is not so forgotten after all. This dungeon is a favorite for many because it has a simple one floor layout and a lot of monsters to kill for an easy 100 Massacre Bonus (the highest possible in Diablo Immortal). The Forgotten Tower also rewards the player(s) with up to 5 bonus chests at the end of the run if you're able to kill enough enemies before the timer expires. All the more reason to group up, head in and slay this one quickly to get amazing rewards.
Dungeon Overview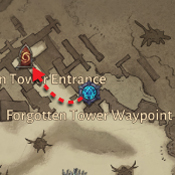 Set Items Available
Amulet (Hell II +)
Wisdom's Edge
Rings (Hell IV +)
The Prisoner
Shepherd and Father
Hands (Hell II +)
Issatar's Open Hand
Belt (Hell I +)
Storm-Tack of Shal'baas
Boots (Hell I +)
Mountebank's Slyness
---
Tomb of Fahir

The Tomb of Fahir dungeon is a massive dungeon that takes you on quite the adventure in the Shassar Sea. Make sure to bring a movement skill so you can get around quickly. You are going to be running all over to complete objectives while finding many Treasure Chests along the way. This dungeon brings a smile to your face with its unique encounters and boss fights, surely bringing excitement about what else is coming down the road!
Dungeon Overview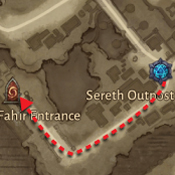 Set Items Available
Amulet (Hell II +)
Shepherd and Architech
Rings (Hell IV +)
Shameless Urge
The Turnkey
Hands (Hell II +)
Hurtling Steel
Belt (Hell I +)
Issatar Contained
Boots (Hell I +)
Wind-trods of Shal'baas
---
Destruction's End

Destruction's End is the Dungeon that finishes off Zoltun Kulle's Library before heading to Bilefen. Here you meet your old friend Baal from Diablo 2 and be tasked with trapping him in the Soul Shard. There are many stops along the way but the dungeon guides you along. As usual, drag monsters forward to keep your Massacre Bonus up. Compared to the Forgotten Tower and Mad King's Breach this one isn't optimal for grinding experience or items.
Dungeon Overview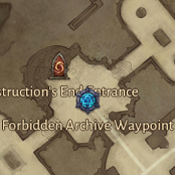 Set Items Available
Amulet (Hell II +)
The Subjugator
Rings (Hell IV +)
Modest Urge
Hands (Hell II +)
Shepherd and Beastmaster
Belt (Hell I +)
Whipcrack
Boots (Hell I +)
Issatar The Brute
---
Kikuras Rapids

The first dungeon encounter in Bilefen and one of the most unique Diablo experiences you'll probably ever have. Who would have thought we'd be slaying demons on a raft, yet here we are! This one is just flat out fun. You get to slay all the little shamans your heart desires, hop on a raft and clash your way down the rapids. Lookout at the end cause a barrage of fire is coming! This dungeon is quite enjoyable and unique, with the penalty of taking quite a bit longer to get through than the others.
Dungeon Overview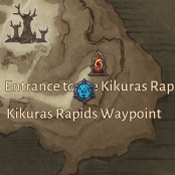 Set Items Available
Amulet (Hell II +)
Awakener's Urge
Rings (Hell IV +)
Broken Palm
Mountebank's Marvel
Hands (Hell II +)
The Mailed Fist
Belt (Hell I +)
Shepherd and Begetter
Boots (Hell I +)
Stump-Stir
---
Temple of Namari

The Temple of Namari is the second dungeon in Bilefen where you take on Sargoth. This dungeon is shorter than the others and getting to the end won't take long at all. The fun begins at the end as Sargoth has you face a gauntlet of bosses before taking him on. Fighting 4 bosses in a row might be intimidating, but with all the Health Globes that drop, you need not worry too much! In groups there are other dungeons that are more efficient for farming experience and loot. This one is still a great choice when the desire to destroy some bosses arises.
Dungeon Overview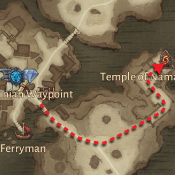 Set Items Available
Amulet (Hell II +)
Cut Throat
Rings (Hell IV +)
Mountebank's Misdirection
Resting Fangs of Shal'baas
Hands (Hell II +)
Luminary's Urge
Belt (Hell I +)
The Gaoler
Boots (Hell I +)
Shepherd and Leader
---
Cavern of Echoes

The Cavern of Echoes is the coolest dungeon and is encountered towards the end of your journey in the Frozen Tundra. In the beginning you slay a path to the first boss Blood Rime, a fun fight that combines some mechanics from Blood Maw and Rime in Diablo 3. After defeating him you fight your way through another level of the cave before taking on the challenging Glacial Colossus.
Dungeon Overview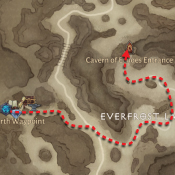 Set Items Available
Amulet (Hell II +)
Mountebank's Flourish
Rings (Hell IV +)
Issatar Undone
Braided Serpent of Shal'baas
Hands (Hell II +)
Bloody Hand
Belt (Hell I +)
Exemplar's Urge
Boots (Hell I +)
The Tyrant
---
Pit of Anguish
Pit of Anguish is the last Dungeon encountered in Diablo Immortal at the end of the last World Zone, Realm of Damnation. Similarly vital to Skarn's plot are the Pits of Anguish—spawning pools for Abyssal Gargantuans buried deep in the Hells. One pit in particular serves as the dungeon for the zone; when you set foot on its shores, you'll battle blade-wielding demonic cultivators and tackle a screen-filling boss fight with the most blood by volume of any in the game.
Dungeon Overview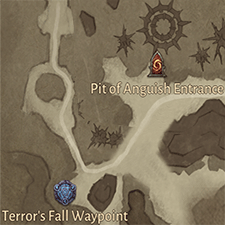 Set Items Available
Amulet (Hell II +)
Burning Heart of Shal'baas
Rings (Hell IV +)
Foulfleet
Issatar Enraged
Hands (Hell II +)
Mountebank's Shirking
Belt (Hell I +)
Open Gut
Boots (Hell I +)
Beacon's Urge
---
Summary
Dungeons are the only place to obtain powerful Set Items and are fast way to obtain Battle Points.
Dungeons are an integral part of Shadow Contracts, Immortal Daily Quests and various other events.
Check your Codex and featured activities to target farm Dungeons that have bonus Battle Points or Set Item drops.
They are a great way to meet up and play with new people as you adventure through Sanctuary.
Don't worry too much about which Dungeon is the "best to farm," just do the ones that have Set Items you're looking for!
Check out the other guides under the Resources tab to see how you can get the most out of Diablo Immortal!
---
Credits
Written by Facefoot
Contributions by Dredscythe
Reviewed by Dredscythe, Raxxanterax, Rob
---
Changelog
May 18th 2022
Added dungeon build embeds to class section
---
Apr 26th 2022
Updated for launch
---
---
---