---
General
There are currently a total of 6 Normal Gems with 5 Ranks each in Diablo Immortal. These Gems can be bought with the currency Honor at the Honor Merchant and they can be obtained as a random drop from killing any enemy. Normal Gems provide basic attribute bonuses when socketed into Secondary Slots. Secondary Equipment Slots are Amulets, Rings, Gloves, Belts and Boots. These slots (except the Rings) can roll with 0-3 Sockets each. With 2 Rings and the other 4 Slots that leaves the player with a total maximum of 2+3x4=14 possible Normal Gems at the same time. The color of the Gem, however, must match the socket color: red, green or blue.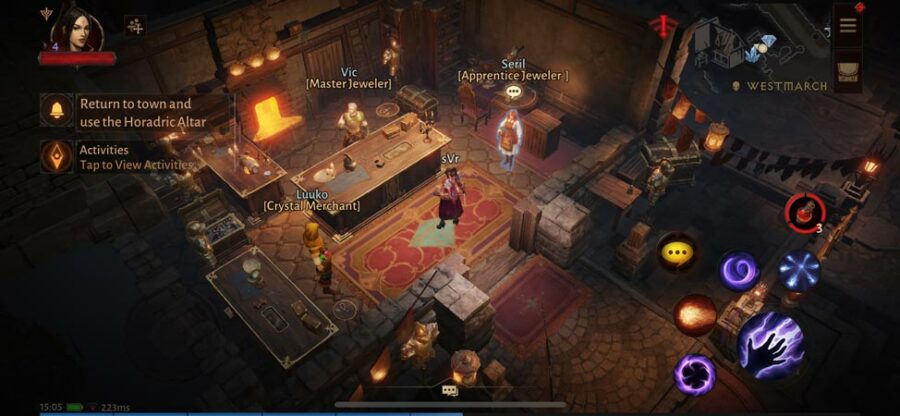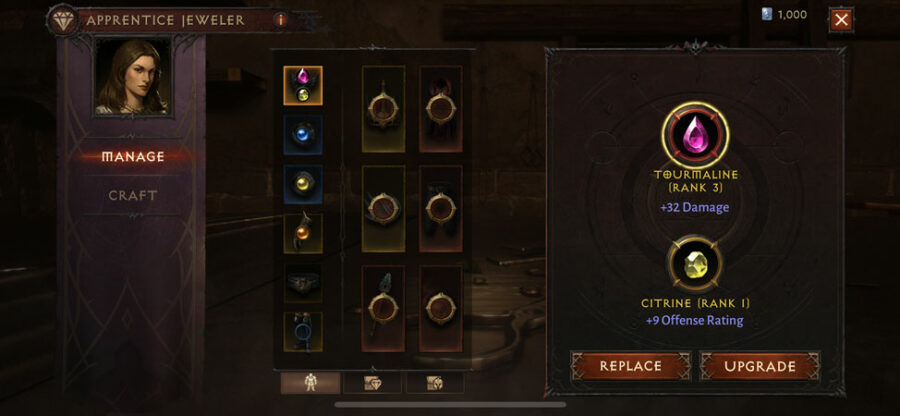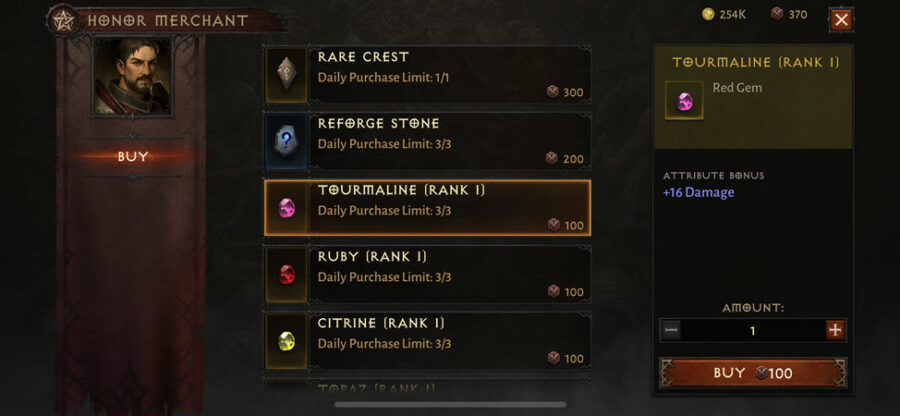 Normal Gems can be upgraded by combining multiple identical Gems together at the Apprentice Jeweler and can be removed or changed at any time: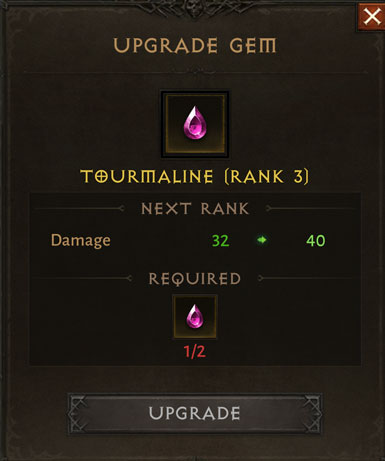 ---
Overview of all Gems
Tourmaline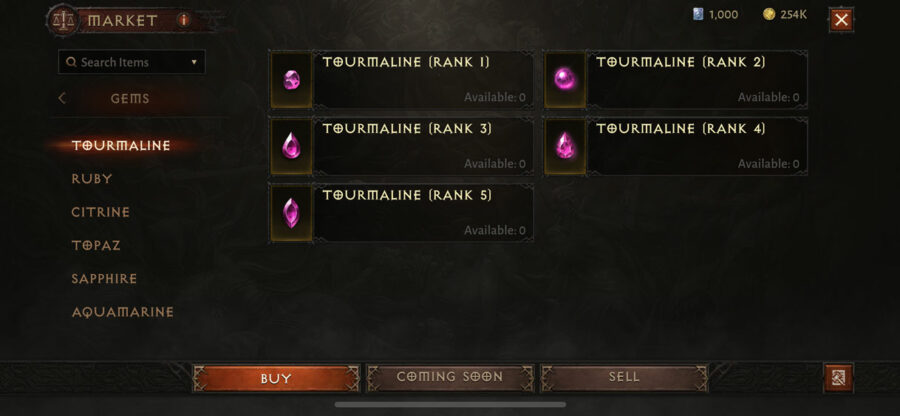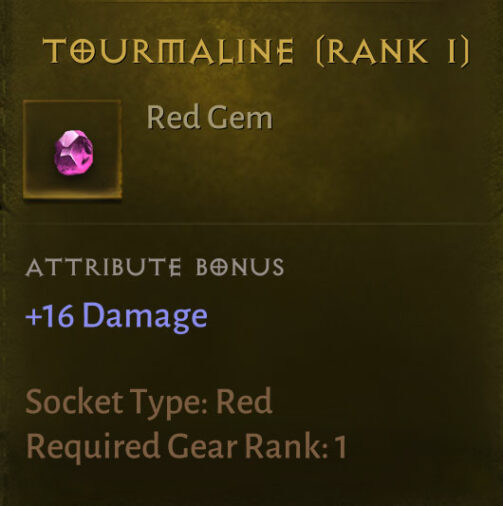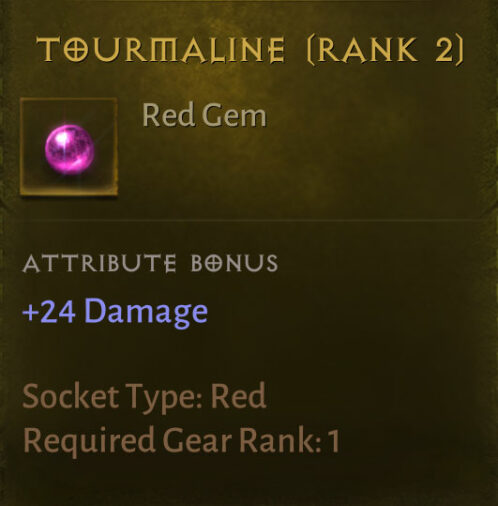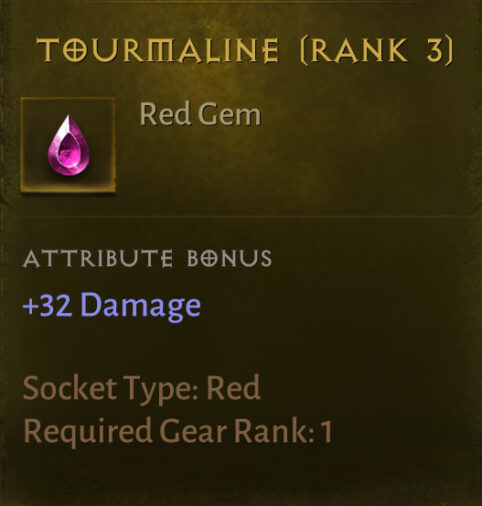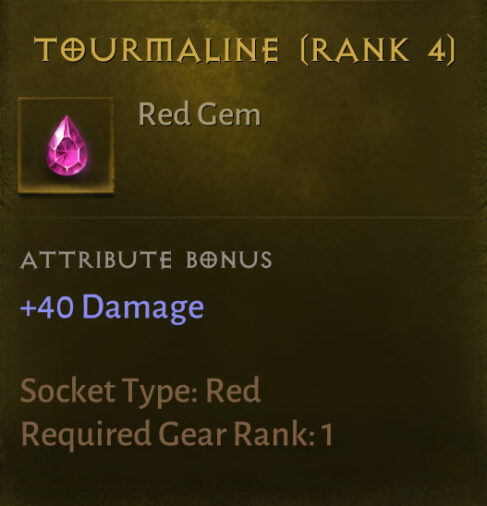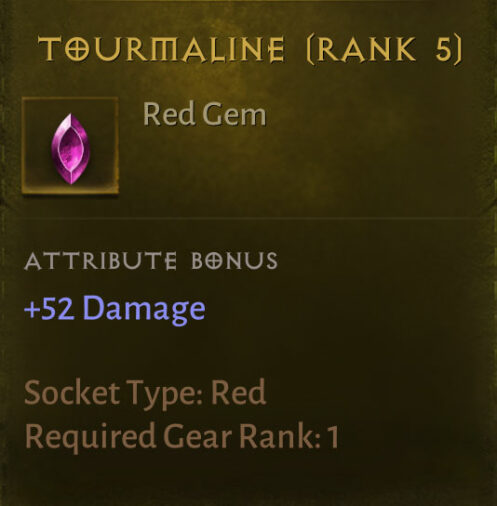 Ruby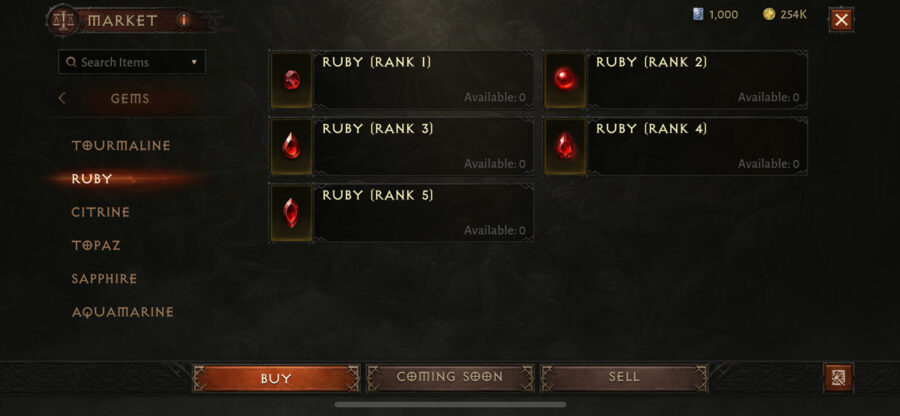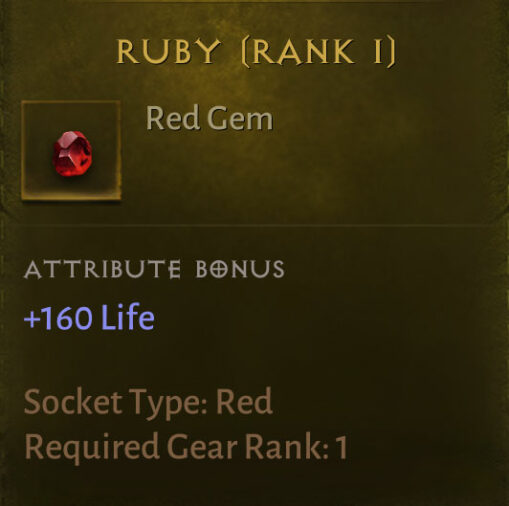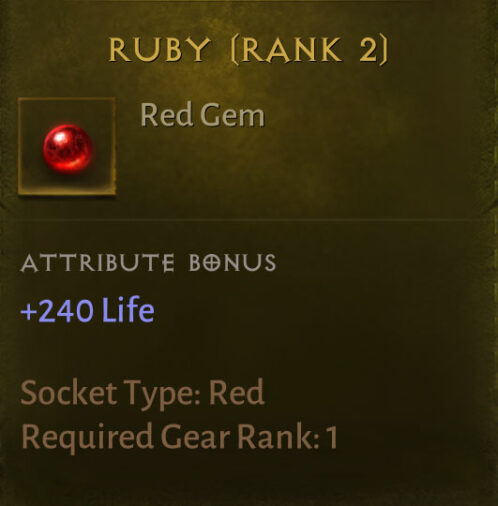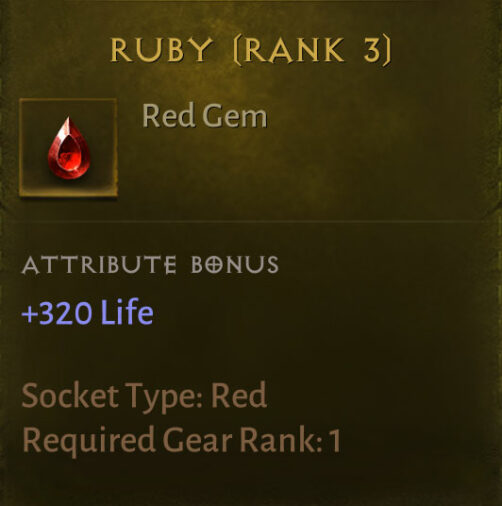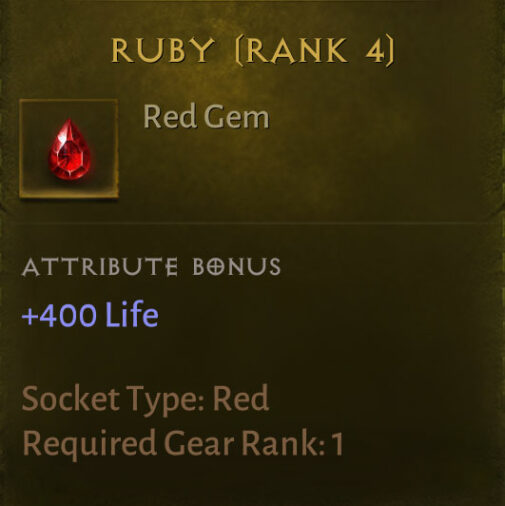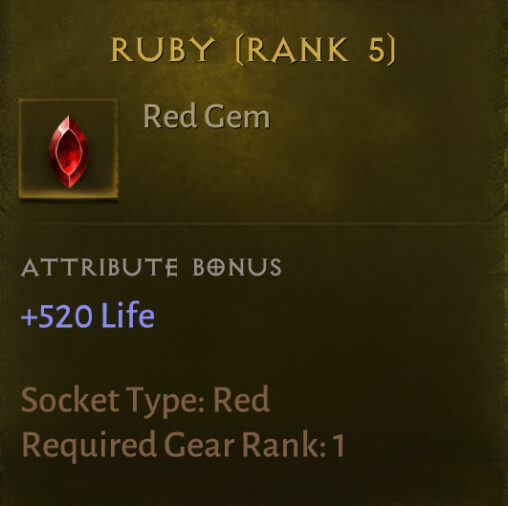 Citrine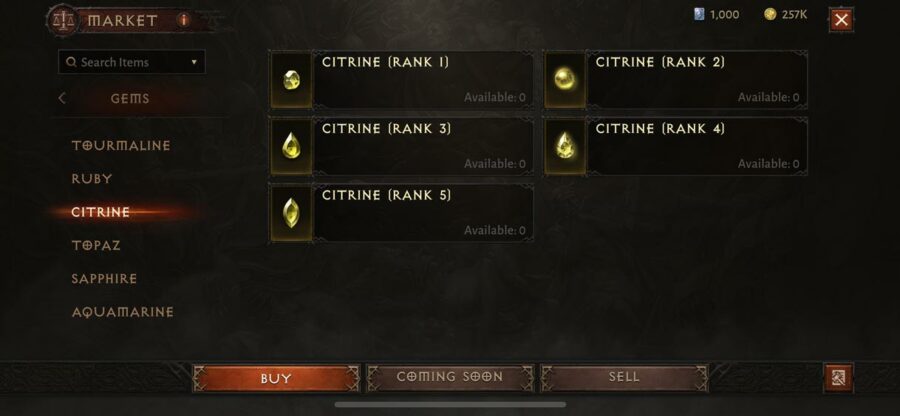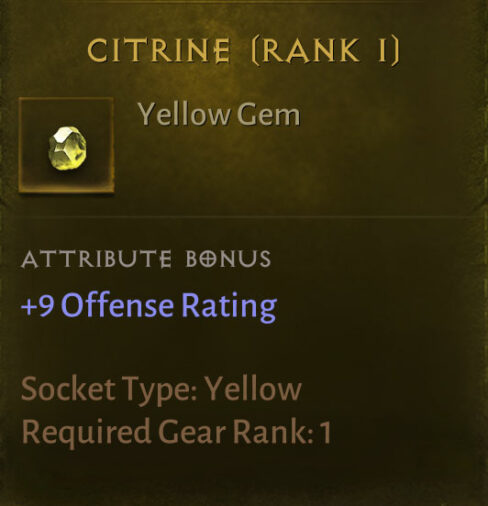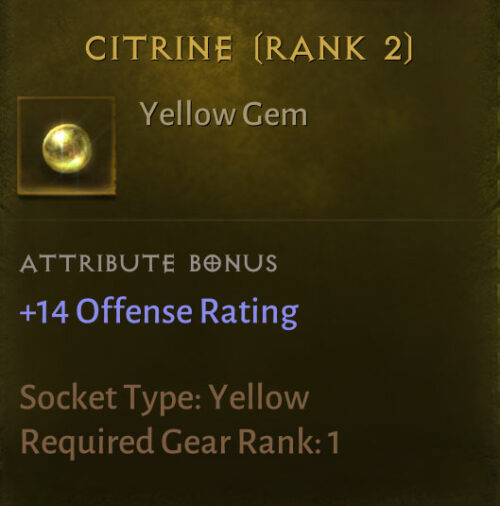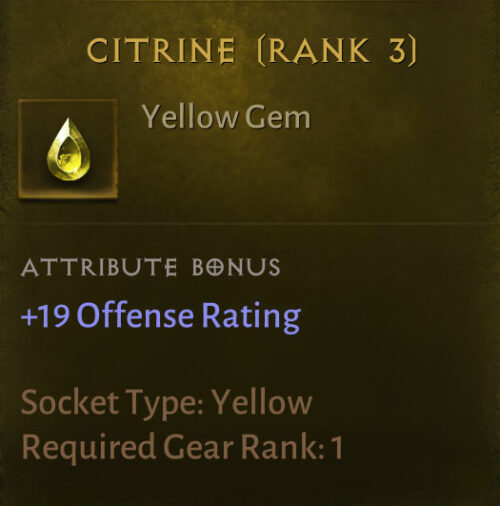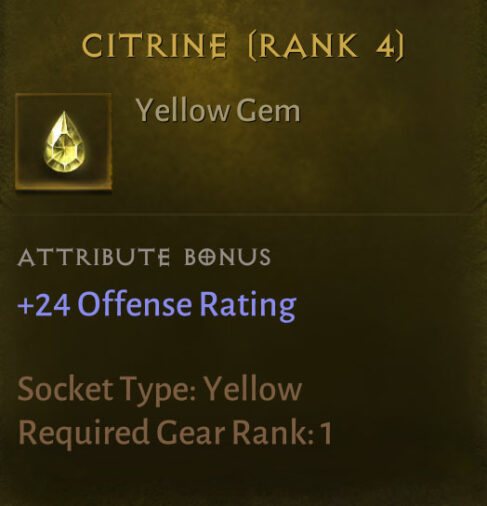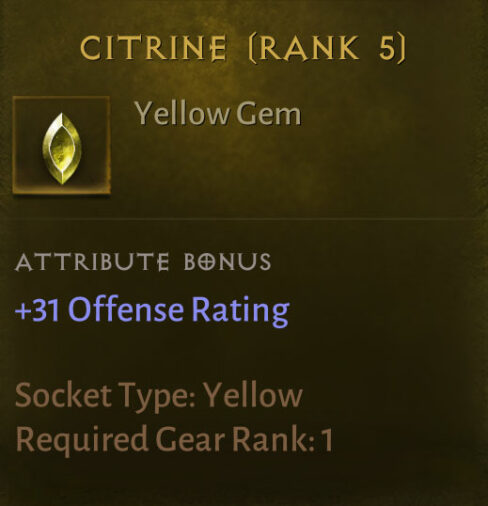 Topaz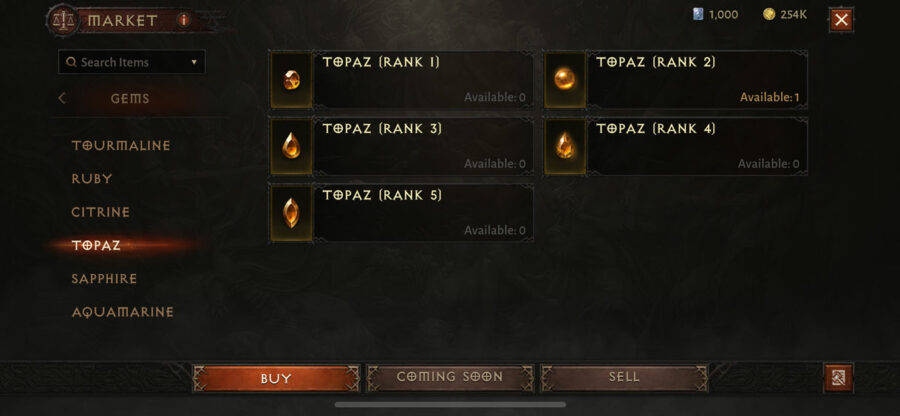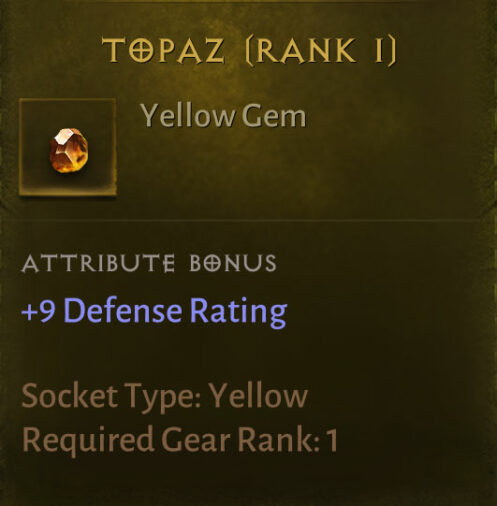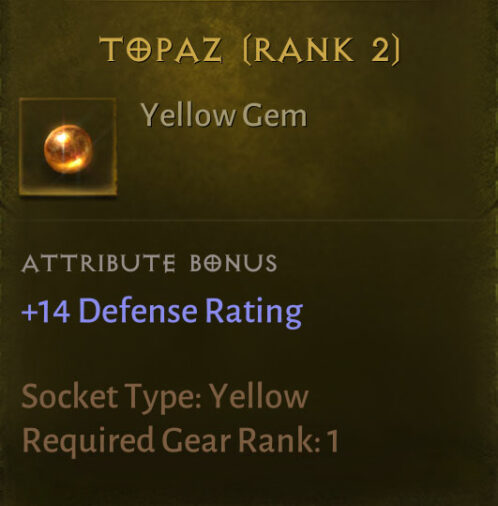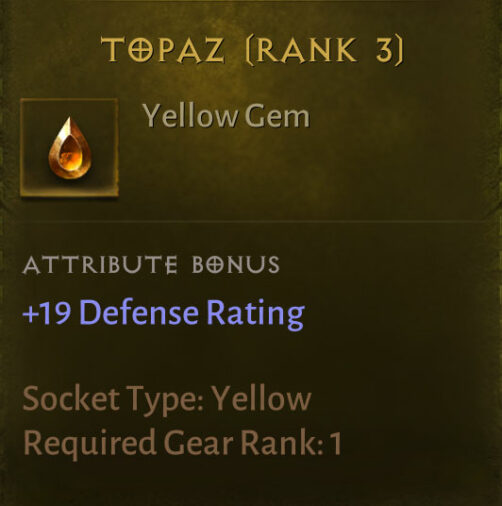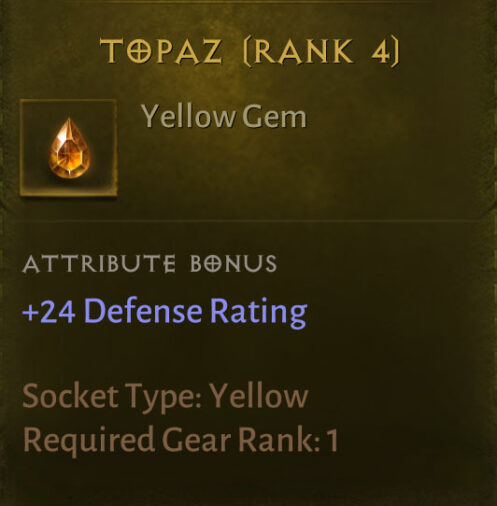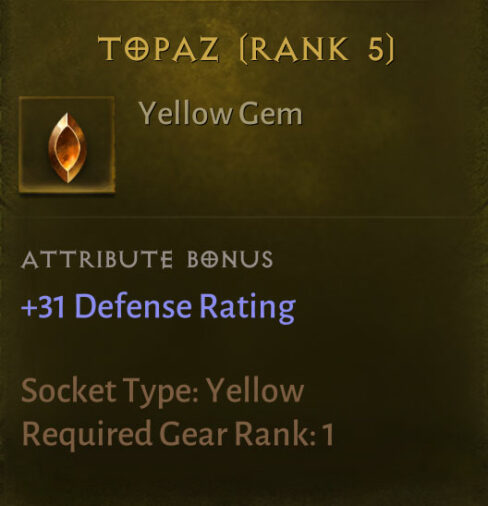 Sapphire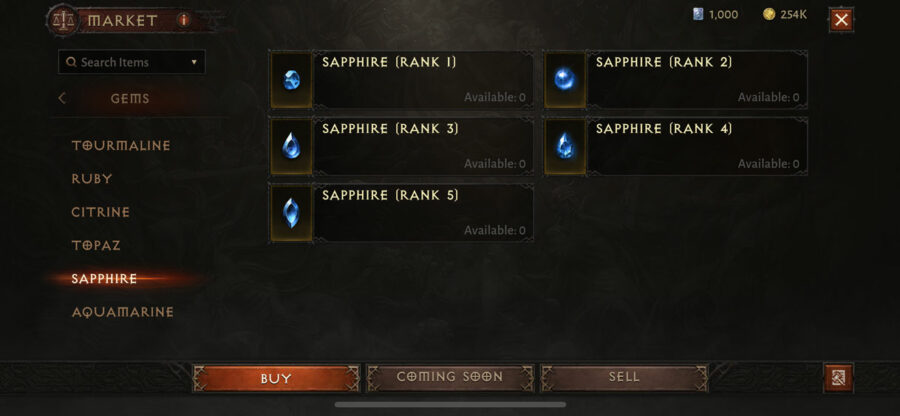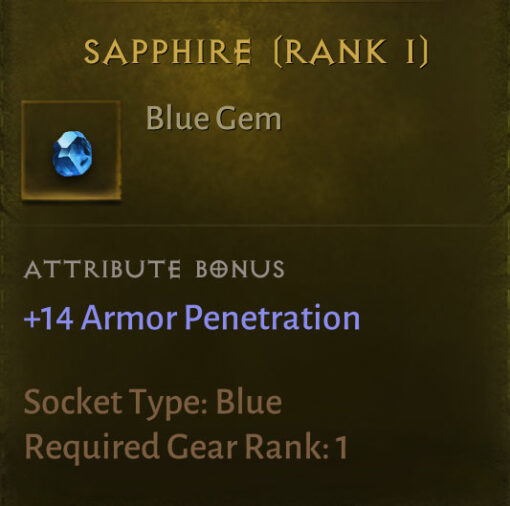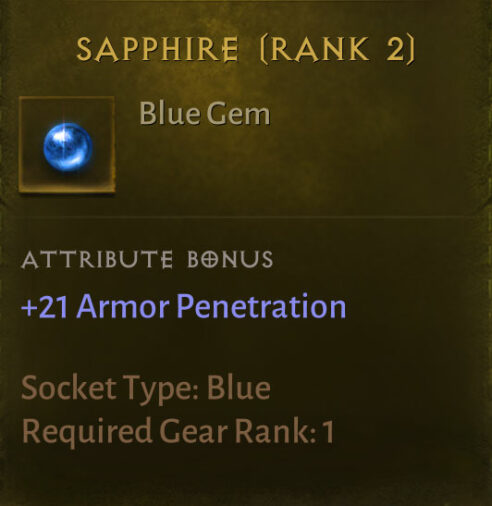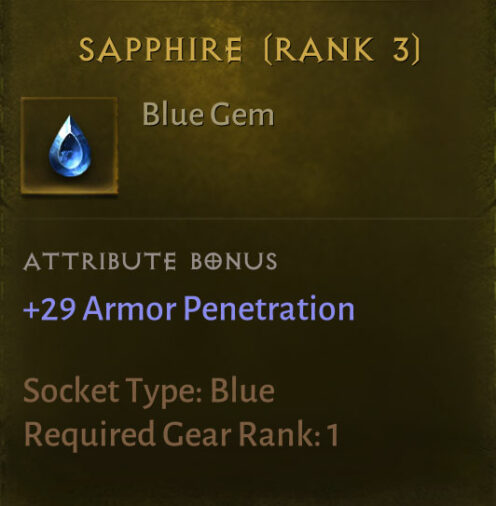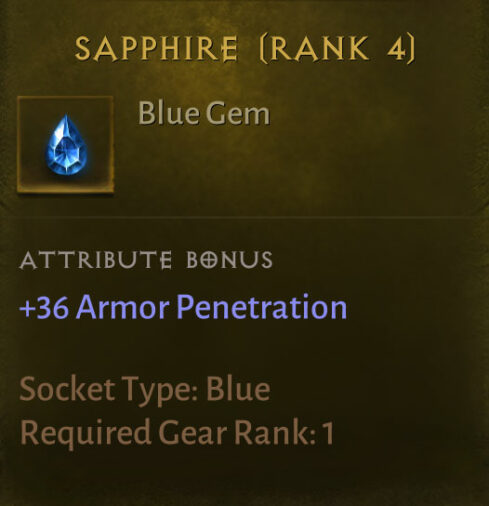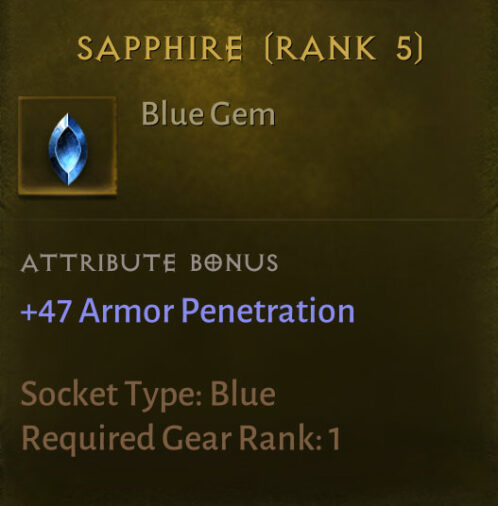 Aquamarine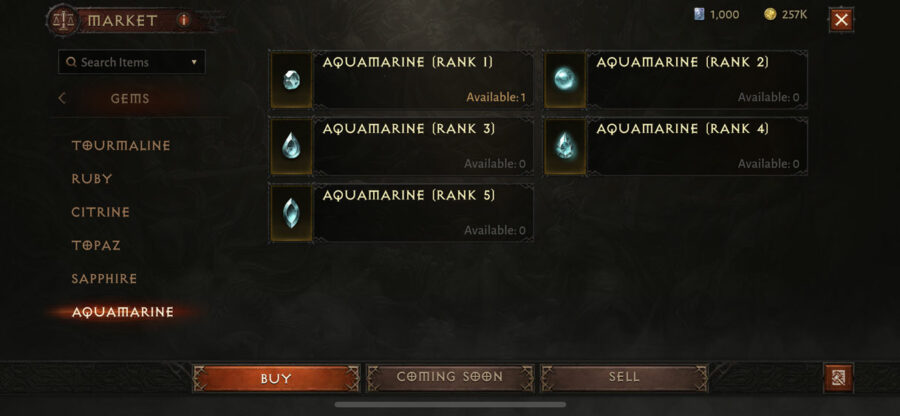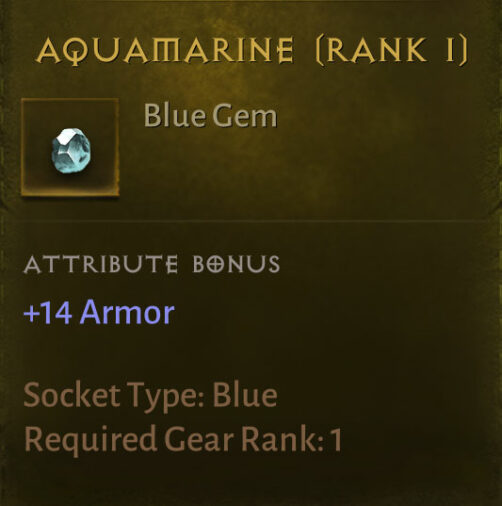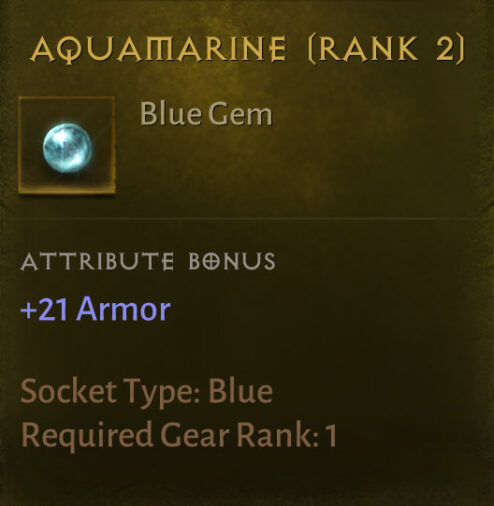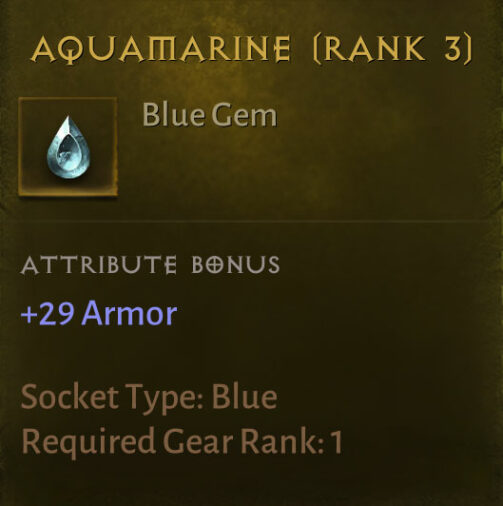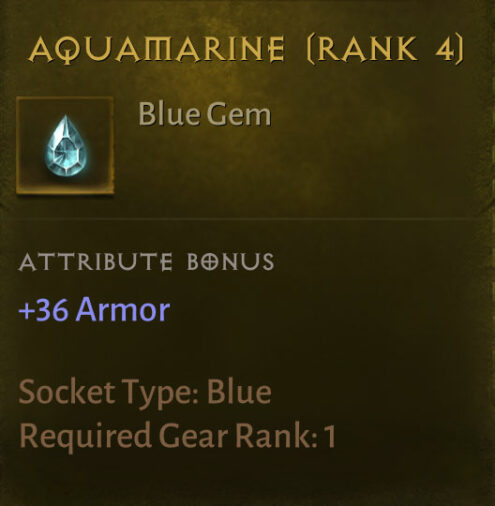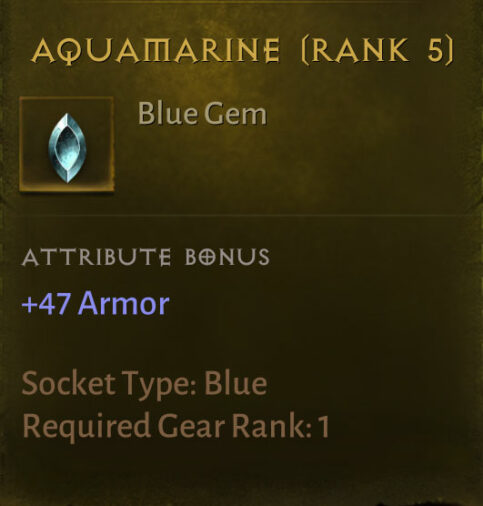 Players are able to Upgrade Normal Gems higher than Rank 5 using Echo Crystals. You can buy these with Eternal Orbs at the Crystal Merchant. We have not done that on the Alpha yet so there are no Screenshot on that end. Stay tuned!
---
---
---