Introduction
The Shadows are one of three factions available in Diablo Immortal and can be joined by Adventurers through the Shadow Lottery or a direct invite from a current Shadow member. Serving as the eyes in the dark, the watchers ensure the Immortals are still worthy of their station as the defenders of Sanctuary. The Shadows continue to fight each other every week in the Shadow War PvP event and deem themselves worthy to challenge the Immortals!
Disclaimer: Not much is known about this system yet. We will keep you updated here once we get more information!
---
Signup
You can register for the Shadow War each week on Monday - Tuesday. A preliminary battle takes place every Thursday around evening server time and the final battle happens on Saturday. Players can signup for the Main Battle or Support Battle 1 & 2.
---
The Battle
The Shadow wars are similar to the Challenge of the Immortal. Instead of the 2 factions fighting each other, the Shadows Dark Clans fight amongst themselves to determine who is worthy to attempt overthrowing the current Immortals.
In the Shadow War, 2 Dark Clans face-off in each battle. The top 30 players chosen in a Dark Clan go up against the leader of the opposing Dark Clan, similar to the final fight against the Immortal in the Rite of Exile in the Main Battle. At the same time, 2 other groups consisting of 30 Dark Clan members each perform separate objectives that buff the main group of 30 on completion.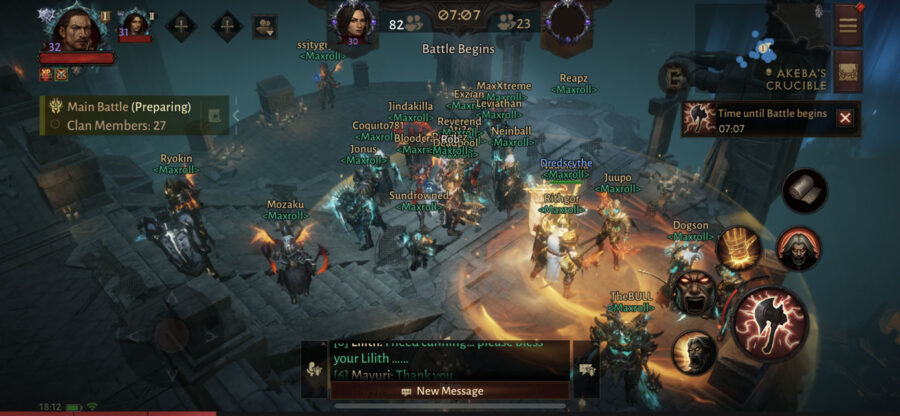 ---
Brackets
There will be multiple brackets and playoffs to determine the top spots.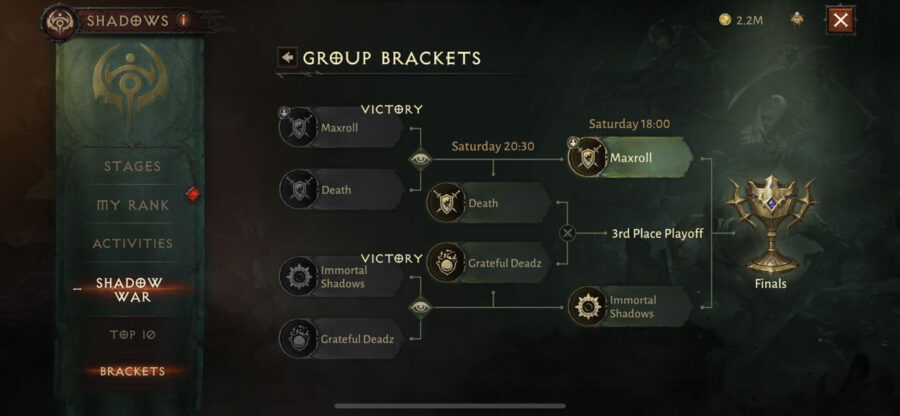 ---
Rewards
The top 10 Dark Clans in the Shadow War get to fight the Immortals in the Rite of Exile. If a Dark clan is victorious, they become the new Immortals, along with 2 allied Dark Clans!
Read our Shadow's Walkthrough, which is essential for understanding your competition!
Furthermore the Winner will receive the following rewards:
1x Legendary Crest
15x Aspirant's Key
5.300 Gold
51x Scrap Material
324.000 experience points
Magic, Rare or Legendary Items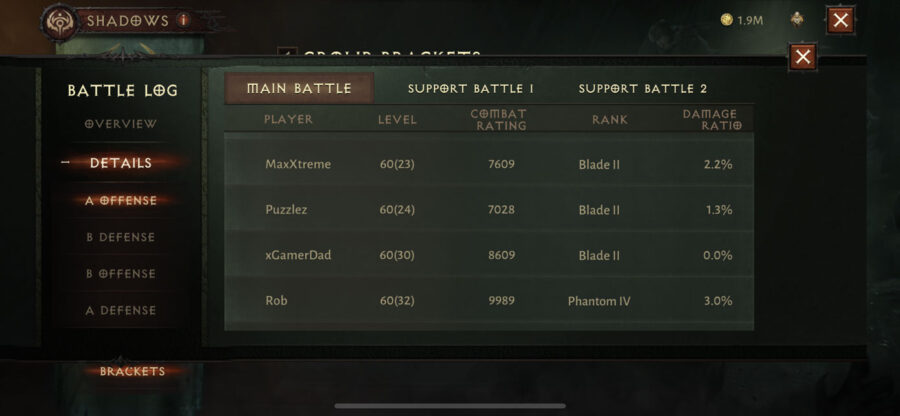 ---
Credits
Written by Rob
Contributions by Lexyu
---
Changelog
Jun 12th 2022
Added in-game Screenshot & updated almost all sections
---
May 24th 2022
Published article for release
---


---
---