Introduction
Zone Events are some of the most rewarding activities in Diablo Immortal. Haunted Carriage is an event specific to the Ashwold Cemetery zone in Hell Difficulties. Show up at the scheduled times to participate and get your pizza!
This event is commonly referred to as "Pizza". The Tax Collector can be seen as the "Pizza Delivery Guy" and many players gather for the "Pizza Party" at the end. Be sure to show up for a slice of pizza topped with extra cheese (Enchanted Dust).
Check our Zone Events Guide for the additional information.
---
Haunted Carriage Mechanics
Event Schedule: Every Tuesday and Saturday at 12pm, 8:30pm and 10pm server time.
Event Route: The carriage begins at Ashwold Manor and continues clockwise through Eastern Gardens, The Outskirts and The Ossuary.
The carriage stops several times to summon Undead Guards. Being near the carriage after the summons are killed gives you Gold and 2 Equipment drops.
The Tax Collector appears at the end of the route. You must hit the Tax Collector at least once in order to receive the final rewards.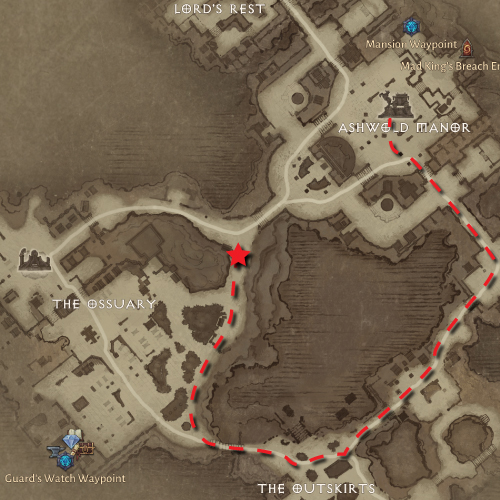 ---
Strategies
Show up to Ashwold Cemetery early to escort the Haunted Carriage for extra Equipment drops. There are also multiple quests in the zone that can completed for extra Enchanted Dust. Only pick up a quest if there is enough time to finish it and get to the Tax Collector before it dies. You can always come back to the quest after the Haunted Carriage event is done. Make sure to hit The Tax Collector to ensure you receive rewards.
---
Haunted Carriage Rewards
This event is absolutely worth planning your schedule around. Try to reach multiple events in different difficulties. Even if you show up to the carriage at the end of it's route, you still get a quick reward of 6 Enchanted Dust and a decent chance of a Legendary equipment drop.
---
Other Zone Event Guides
---
Credits
Written by Lexyu
---
Changelog
May 26th 2022
Article published for launch.
---
Jun 12th 2022
Schedule updated from Beta testing to release.
---
---
---